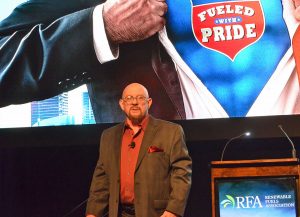 Marc Rauch, Executive Vice President and Co-Publisher of THE AUTO CHANNEL, is offering do-it-yourself advice for motorists who want to use E15 (15% ethanol) but can't find it nearby – make your own.
"In fact, you can do what I have safely and economically done to make my own E20, E30, E40, and even higher "custom blends" for use in both non-flex fuel and flex fuel vehicles: I splash-blend my way to saving money and contributing to a healthier environment," said Rauch.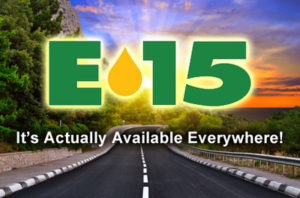 The first step, according to Rauch, is to find a station that sells E85.
Put in the desired amount of E85 into your tank, and then move to a regular E10 pump and fill the tank the rest of the way to average out at the target blend level. Can your vehicle safely and efficiently use E15? Yes, of course. In fact, all gasoline-powered vehicles on the road can safely and efficiently use E15 and higher ethanol-gasoline blends. How do I know? Simple! In 2010, the EPA issued their advisory that all vehicles manufactured after 2001 could safely and efficiently use E15. In the press conference held by the EPA, I asked if any other blends were tested, and the EPA Administrator answered that E20 was also tested. In follow up questions, I was told that the results for E20 were comparable to E10 and E15 – in other words, just as safe.