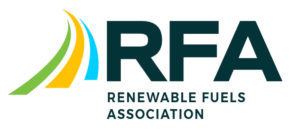 For nearly four decades, the Renewable Fuels Association (RFA) has been the trusted ethanol industry leader both on Capitol Hill and on Main Street U.S.A., supporting those who produce and sell ethanol. With the recent decision by the U.S. Environmental Protection Agency to allow the year-round sale of E15, a 15 percent ethanol blend, retailers in particular need information and technical resources they can trust.
"EPA's action last week allowing E15 to be sold year-round is already generating lots of interest and questions from retailers who were waiting for more clarity and certainty," said RFA President and CEO Geoff Cooper. "Our association has worked with EPA, terminal operators, retailers, and many others to provide important tools to every part of the supply chain before E15 ends up in drivers' gas tanks. We want to ensure that retailers, marketers, terminal operators and others who are taking a serious look at E15 for the first time have all the information they need at their fingertips."
RFA recently conducted a free webinar to help fuel marketers and others understand E15.
Click here for more information about key RFA resources on E15.