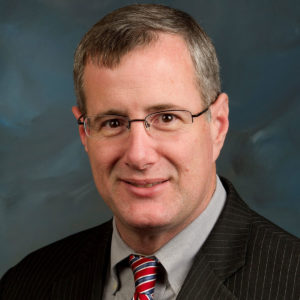 The Renewable Fuels Association (RFA) welcomes new Communications Director Ken Colombini to its staff this week. Colombini will work out of RFA's headquarters in suburban St. Louis and will be responsible for the development and implementation of a broad range of communications strategies and tactics to support RFA's mission and objectives.
Colombini has been a free-lance communications consultant since 2016, after serving at the National Corn Growers Association for the previous nine years, where he led NCGA's multiple-award winning communications team and also helped create and lead the U.S. Farmers & Ranchers Alliance. This was preceded by communications management experience at Anheuser-Busch and in California state government, where he served as a governor's speechwriter and as chief communications officer for the California State Parks system. Colombini holds a bachelor's degree in the liberal arts from Thomas Aquinas College in California.
"As someone who has worked closely with American farmers, I'm very much looking forward to this role, where I can help communicate the real, historic and measurable value of ethanol and other renewable fuels," Colombini said. "RFA has been an industry leader for nearly four decades, and I'm proud to now be part of the team."
To get the latest buzz on ethanol, follow RFA on Twitter at @ethanolrfa and Ken Colombini at @kencolombini.