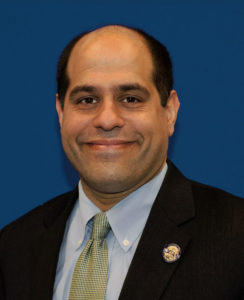 New York City Chief Fleet Officer Keith Kerman was honored last week with a Sloan Public Service Award for his extensive environmental and sustainability efforts on behalf of the city.
As NYC's first Chief Fleet Officer, he oversees 31,000 vehicles used by city agencies and offices and has created the nation's greenest fleet, with nearly 20,000 vehicles using alternative fuels, including biodiesel.
National Biodiesel Board CEO Donnell Rehagen offered his congratulation to Kerman on behalf of the industry. "We in the U.S. biodiesel industry greatly appreciate and applaud Keith's integrity and dedication to improve New York with the use of biodiesel and other low-carbon fuel alternatives," said Rehagen. "Through the implementation of biodiesel in New York City fleets, New York has become a widely-renowned nationwide leader in biodiesel use, reducing their carbon footprint tenfold."
The Sloan Public Service Awards program has been recognizing NYC employees at all ranks and levels of government for over 38 years. Kerman has been with the NYC government for 25 years, first at the Parks Department and then at the Department of Citywide Administrative Services.