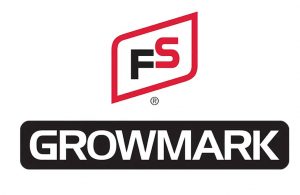 GROWMARK continues to serve customers in the energy sector, not just in the Midwest but across much of the United States.
The agricultural cooperative markets 2.2 billion gallons on energy products throughout the territory it serves, including gasoline fuel, propane and lubricants. This presence includes 140 different fuel terminals and 235 retail stations. GROWMARK is also the fourth largest propane retailer in the United States, according to Scott Long, manager, marketing and business development at GROWMARK. He said the cooperative puts the customer first.
"We try to listen to what they're trying to accomplish and then find a package, whether that's gasoline, diesel fuel, we've done some solar projects," said Long. "We deal quite a bit with the additive business, trying to make sure that the fuel that they're purchasing stays like it was originally intended to go through today's equipment."
Logistics are a continual concern as there are not always enough truck drivers to move products, especially during the busiest times. Very wet conditions have slowed fieldwork considerably during the 2019 planting season, but Long predicts an extremely busy season for energy as farmers get back into the fields.
Listen to Carrie's interview here: Interview with Scott Long, GROWMARK