The latest monthly trade numbers for ethanol are higher, both exports and imports, according to the Renewable Fuels Association (RFA).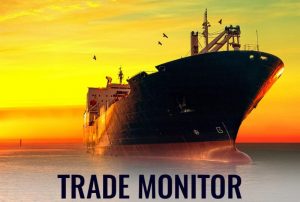 RFA research analyst Ann Lewis reports that U.S. ethanol exports increased 23% to 140.0 million gallons (mg) in March 2019, the sixth straight month that exports have exceeded 100 million gallons.
Brazil was our top trading partner for the fourth straight month, purchasing a substantial 65.7 mg of U.S. ethanol and representing nearly half (47%) of our March export market. This reflects an 81% increase over February and the largest monthly shipment to Brazil in twelve months. Exports to Canada also surged 33% to 22.7 mg (16% of the global export market). India pared back on U.S. ethanol imports, decreasing 30% to 10.5 mg. Other significant importers include Switzerland (9.1 mg), Peru (5.5 mg), and the Philippines (4.9 mg).
At the same time, March saw the first imports of fuel ethanol this year so far and the largest first quarter volume since 2013. The United States imported 10.7 mg of undenatured fuel ethanol from Brazil in March, while Canada dispatched 0.1 mg of denatured fuel ethanol.
March exports of U.S. dried distillers grains with solubles (DDGS)—the animal feed co-product generated by dry mill ethanol plants—rebounded from a 6-year low in February, pushing 39% higher to 956,828 metric tons (mt).
Meanwhile, ethanol production continues to stay above a million barrels a day. For the week ending May 3, ethanol production expanded 12,000 barrels per day (b/d), a 1.2% increase, at an average of 1.036 million barrels per day (b/d), equivalent to 43.51 million gallons daily. The four-week average ethanol production rate moved 0.9% higher to 1.031 million b/d—equivalent to an annualized rate of 15.81 billion gallons.
Ethanol stocks narrowed 1.0% to a 40-week low of 22.5 million barrels. Reserves have fallen 7.8% since hitting record highs seven weeks prior, although stocks remain 2.1% greater than year ago volumes.