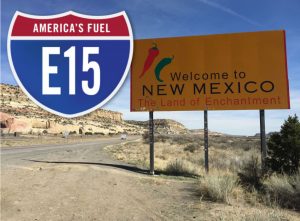 New Mexico has become the 31st state to add E15 at the pump for consumers.
According to Growth Energy, a Murphy USA station in Albuquerque is now one of nearly 1,800 locations nationwide to offer E15, also known as Unleaded 88.
Growth Energy works with leading retailers including Casey's, Cumberland Farms, Family Express, Holiday, Kum & Go, Kwik Trip, Minnoco, Murphy USA, Protec Fuel, QuikTrip, RaceTrac, Royal Farms, Rutter's, Sheetz, and Thorntons to offer E15 Unleaded 88 as a choice for drivers.