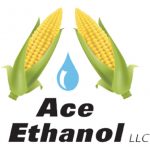 Ace Ethanol in Stanley, Wisconsin has become the fifth plant to install a Whitefox ICE system at Ace Ethanol's plant in Stanley, Wisconsin. One-third of all Wisconsin ethanol plants now have a Whitefox ICE system installed, according to Whitefox Technologies Limited. Wisconsin is home to nine ethanol plants and is the ninth largest ethanol producing state in the country.
Neal Kemmet, president and general manager at Ace Ethanol, LLC and Fox River Valley Ethanol LLC said, "After seeing the benefits of the Whitefox ICE™ membrane system at Fox River Valley Ethanol in Oshkosh, we were eager to replicate the energy reduction solution at Ace. Whitefox has demonstrated its ability to help our two plants reduce energy consumption and reduce loadings on our columns and mole sieves."
Whitefox's membrane solution is a key part of a wider project that will integrate with
D3MAX technology
for taking corn kernel fiber-to-ethanol, enabling significant energy savings for the integrated facility. Ace Ethanol, which started production in 2002, will be the first ethanol plant to integrate the patented D3MAX technology with its existing corn dry mill.
At the recent 2019 National Ethanol Conference, Ace Ethanol co-founder Bob Sather was excited about the future for cellulosic ethanol and the D3MAX technology.
"Cellulosic is the way we are going now, together with (corn) ethanol – we'll be able to do both," said Sather, who has served on the boards of both the Renewable Fuels Association and the American Coalition for Ethanol.
In this interview, Sather talks about how the ethanol industry has grown over the years.
NEC19 Interview with Bob Sather, ACE Ethanol