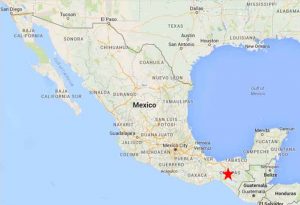 American Coalition for Ethanol (ACE) Senior Vice President Ron Lamberty was back in Mexico teaching retailers about ethanol this week, this time in Tuxtla Gutiérrez, the capital and largest city of the southeast Mexico state of Chiapas.
This is the third time Lamberty has traveled to Mexico so far this year to speak at ethanol technical information forums for Mexican petroleum equipment installers and retailers, a joint effort of the U.S. Grains Council and the Mexican Association of Service Station Suppliers (AMPES), to inform Mexican petroleum marketers about opportunities in sourcing, marketing, and retailing ethanol-blended gasoline, as Mexico's transportation fuel sector evolves.
"Chiapas shares a border with Guatemala to the east, the northwest part of the state touches Mexico's largest oil fields, and Tuxtla Gutiérrez is only a few hours from PEMEX's headquarters. For all practical purposes, it's oil country," Lamberty said. "It's also an area of amazing natural beauty, and we're helping these marketers understand ethanol can help make gasoline cleaner and more friendly to their environment while also making it more affordable."
Lamberty has presented at 10 events in Mexico since the fall of 2017 to share his experience as an ethanol splash blender and retailer and demonstrate how marketers can make money as distributors of ethanol. Fuel equipment companies in Mexico report increased interest from retailers and prospective wholesale distributors of ethanol since the workshop series began.