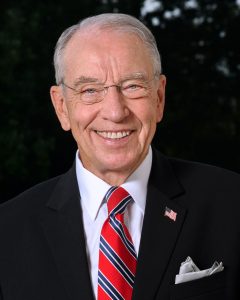 Senator Chuck Grassley (R-IA) sent a letter to Department of Energy (DOE) Secretary Rick Perry this week asking for clarity about the department's review process concerning Renewable Fuel Standard (RFS) Small Refinery Exemption (SRE) requests.
"EPA has granted an unprecedented number of small refinery hardship exemptions for 2016 and 2017 and even more small refineries are seeking exemptions from the RFS for 2018," Grassley wrote. "With Renewable Identification Numbers (RINs) at multi-year lows, it's hard to comprehend the alleged disproportionate economic hardship that any refinery could face."
Renewable Fuels Association President and CEO Geoff Cooper said they are grateful to Senator Grassley for raising the issue with DOE. "The simple fact is that the criteria for evaluating small refinery exemptions hasn't changed, but the number of exemptions granted has skyrocketed. The situation demands transparency. Senator Grassley is right to ask DOE for these details and he continues to be a tireless and effective advocate for renewable fuels."
EPA Administrator Andrew Wheeler told Reuters this week that the agency may be granted less waivers now because RIN prices are lower but that "final decisions on the petitions were to be made after receiving the DOE input." There are currently about 40 waiver petitions pending.