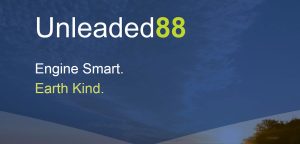 Consumers have driven more than 8 billion miles now on E15, also known as Unleaded 88, according to Growth Energy, which credits the milestone to rapid retail adoption and more terminal availability of the fuel across the nation.
"Supply of E15 into the fuel marketplace is a crucial step in further expansion, and our success with Prime the Pump has led to a steep growth in terminals offering E15 across the country," said Growth Energy Vice President of Market Development Mike O'Brien. "Our work with the nation's leading independent retailers has put pressure on terminals to follow suit, causing a domino effect in their offering of E15 at their locations across most of the country."
Consumer demand from retailers like Kwik Trip, RaceTrac, Casey's, Cumberland Farms, and others has pushed open the doors to a ready supply of E15 at terminals. Working with Prime the Pump, Growth Energy has focused its efforts on establishing partnerships with the largest, independent players in the fuel space, which in turn has spurred a significant increase in E15 availability at terminals across the country – from five in 2017 to more than 100 today.