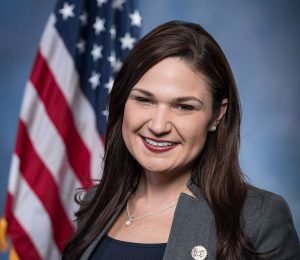 Freshman Democrat Congresswoman Abby Finkenauer of Iowa this week introduced the Biodiesel Tax Credit Extension Act, a two-year extension of the biodiesel tax credit. Congress had previously extended the tax credit retroactively for 2017 but left it expired for 2018 and beyond. Producers and businesses at every stage of the biodiesel production and consumption process rely on these tax credits to plan their investments, grow their businesses, and pass on the savings to consumers.
"This legislation extends the biodiesel tax credit vital to Iowa's economy at a time when farm income is at its lowest point in more than a decade and farmers are bearing the brunt of ongoing trade disputes," said Congresswoman Abby Finkenauer. "Biodiesel production supports over 60,000 jobs across the United States and generates an economic impact of over $11 billion. A low carbon source of energy, biodiesel is good for the environment and is a crucial part of a green economy."
Joining Finkenauer introducing the bill were Rep. Mike Kelly (R-PA), Rep. Ron Kind (D-WI) and Rep. Adrian Smith (R-NE). The legislation is co-sponsored by Reps. Angie Craig (D-MN), Cheri Bustos (D-IL), Cindy Axne (D-IA), Danny K. Davis (D-IL), Darin LaHood (R-IL), Dave Loebsack (D-IA), Jackie Walorski (R-IN), Rosa DeLauro (D-CT), Bill Pascrell (D-NJ, and John Larson (D-CT).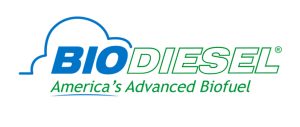 National Biodiesel Board Vice President of Federal Affairs Kurt Kovarik said, "Biodiesel companies and their employees are facing an uncertain future because the biodiesel tax incentive has been expired for 15 months. The economic pressure is threatening the future of the industry, putting good-paying, blue-collar jobs and production of a low-carbon, domestic fuel at stake. It is adding economic pressure to farmers who have been hit from both sides by unfavorable weather and trade disputes. If enacted swiftly, this bill will provide the agricultural economy some certainty and relief for 2018 and 2019."
Iowa Biodiesel Board Executive Director Grant Kimberley says they are "grateful that Rep. Finkenauer has stepped up to the plate for biodiesel so early in her Congressional career, showing she grasps the benefits biodiesel delivers to Iowa's economy, farmers and all citizens. Her leadership couldn't come at a more critical time, as the future of the U.S. biodiesel industry depends greatly upon reinstatement of the tax incentive, which Congress last addressed in February 2018, retroactively extending it for 2017 but leaving it expired for 2018 and beyond."
The House legislative language mirrors the biodiesel tax incentive provision in Senate legislation introduced by Sen. Chuck Grassley (R-IA), chairman, and Sen. Ron Wyden (D-OR), ranking member of the Senate Finance Committee. The Senate legislation (S.617) would provide a two-year extension of expired temporary tax incentives, including the biodiesel and renewable diesel tax incentive.