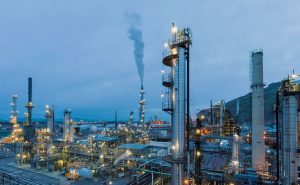 With a new waiver announced this week, the Environmental Protection Agency (EPA) has now granted a total of 35 small-refinery exemption (SRE) from the 2017 Renewable Fuel Standard (RFS) compliance year. Another 39 requests are still pending for 2018 exemptions.
"If these exemption trends continue, they will fully and completely undermine the RFS at the expense of rural America and cause consumers to pay more at the pump for dirtier fuels," said Renewable Fuels Association (RFA) president and CEO Geoff Cooper. "With dozens of ethanol plants closing or idling and U.S. ethanol consumption showing the first annual decline in 20 years, it is unfathomable that the new EPA Administrator would double down on former Administrator Pruitt's unjustifiable abuse of the small refinery exemption provision."
As EPA holds a hearing today in Michigan on proposed regulatory changes related to E15 and Renewable Identification Numbers (RINS), the agency can expect to hear from ethanol stakeholders about the demand destruction being caused by the SREs. South Dakota Farmers Union President Doug Sombke says they are against the proposal to allow year round sales of E15 because they fear it will limit ethanol blending to only 15 percent.
Sombke says the EPA waivers to the refining industry resulting in a demand loss of billions of gallons of ethanol and hundreds of millions of bushels of corn has made this a critical issue because "E15 alone will never make up this loss in volume according to numerous private and government studies," says Sombke. "This is not that complicated. Stop the waivers."