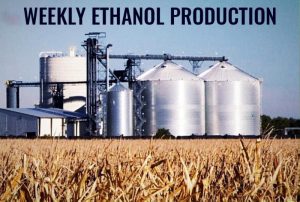 Ethanol production for the week ending February 1 was the lowest the industry has seen in over 15 months.
According to EIA data analyzed by the Renewable Fuels Association, ethanol production fell to 967,000 barrels per day (b/d), or 40.6 million gallons per day, which was down 45,000 b/d (4.4%) from the previous week. This was the lowest weekly production level since October 2017. The four-week average ethanol production rate declined to 1.015 million b/d, the lowest since April 2018, equivalent to an annualized rate of 15.56 billion gallons. Weekly production was 8.5% lower than the level a year ago, while the four-week average was 3.8% lower.
Ethanol stocks dropped to 23.9 million barrels. Stocks were relatively steady in most regions but fell in the Gulf Coast, reversing an increase the previous week.