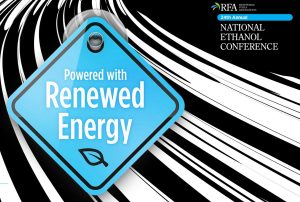 USDA Deputy Secretary Steve Censky will be a keynote speaker on the final day of the 24th annual National Ethanol Conference to be held Feb. 11-13 in Orlando.
"The U.S. Department of Agriculture, and Deputy Secretary Censky in particular, has been an effective voice and determined advocate for farmers and renewable fuel producers," said Renewable Fuels Association president and CEO Geoff Cooper. "USDA and Deputy Secretary Censky played a key role in the Administration's decision to allow the year-round use of E15 and promoting ethanol in countless countries around the globe."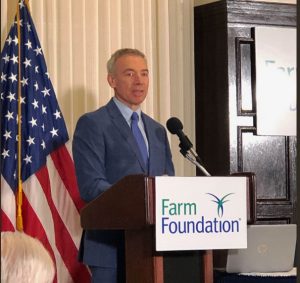 Earlier this week, Censky spoke at a Farm Foundation Forum about implementing the 2018 farm bill now that the federal government is back at work.
Censky said USDA is using a "Fitbit" type of approach to tracking goals. "We have our own 'FBit' we call a Farm Bit at USDA and it's a Farm Bill Implementation tracker," said Censky.
Censky chairs USDA's Farm Bill Implementation Working Group that includes representation from each of the agency's mission areas. "We have asked all of our agency's to fill out this 'FarmBit,'" said Censky. "We look forward to sharing more details of what the timelines are going to be in the next few weeks."
Listen to Censky's comments here:
USDA Deputy Secretary Steve Censky at Farm Foundation Forum