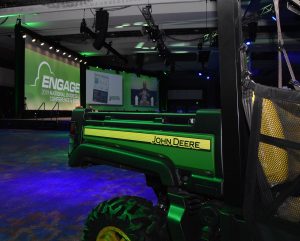 John Deere took part in the 2019 Biodiesel Vehicle Technology Showcase to highlight biodiesel-friendly vehicles in its consumer lineup.
For one, there is the diesel powered 865M XUV Gator, which is approved for up to B20. New this year is the diesel Z994R Commercial ZTrak™ zero-turn mower.
Learn more in the video below from Steve Geick with John Deere who presented at the National Biodiesel Conference.