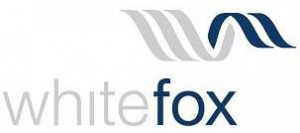 Whitefox Technologies has announced its fourth successful installation and start-up of its Whitefox ICE system at United Ethanol LLC's plant in Milton, Wisconsin.
United Ethanol is already experiencing positive improvements to its operations and is currently running at a 15% overall capacity increase with the capability of a further 5% increase. The modular bolt-on system has freed up capacity in the distillation-dehydration section, which will allow the plant to increase its annual production capacity to over 60 million gallons. This is Whitefox's second successful installation in Wisconsin, the first was at Fox River Valley Ethanol LLC in Oshkosh.
"With the removal of bottlenecks, we have increased our throughput and at the same time made our plant more efficient and easy to operate," said United Ethanol Chief Operating Officer Chad Campbell. "We also look forward to seeing the positive impact Whitefox ICETM should have on the reduction in the cooling water load during the summer months."
Established in 2000, Whitefox specializes in technology development and process integration based on its proprietary membrane solutions and Whitefox's Integrated Cartridge Efficiency (Whitefox ICE) is a membrane-based dehydration technology with a small footprint.