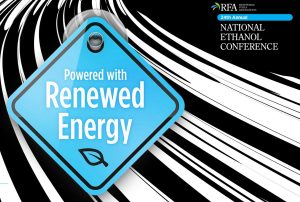 The Renewable Fuels Association and the Renewable Fuels Foundation have awarded two student scholarships for the 24th annual National Ethanol Conference next month in Orlando. This is the tenth consecutive year in which this scholarship has been made available to students.
This year's scholarship winners are Krista Russell and Devin Brand.
Russell recently graduated with a degree in Agricultural Systems with a focus in Agriculture Education at Southern Illinois University in Carbondale. This past summer she interned at the National Corn to Ethanol Research Center (NCERC), and is now pursuing a Master's Degree in Environmental Science at Southern Illinois University in Edwardsville. With assistance from NCERC, she will be working with K-12 students within the St. Louis region to educate them about ethanol and agriculture.
Brand is a senior at South Dakota State University and will graduate this summer with a degree in Agriculture Business. He grew up in a family of third and fourth-generation dairy and corn/soybean farmers. This past summer, he interned with the Colorado Corn Growers Association, where he learned about ethanol's economic, environmental, and vehicle performance benefits. After graduation, he plans to pursue a career in agricultural policy.
The scholarships provide students enrolled in higher education who intend to pursue a career in the industry with complimentary registration, airfare and lodging to the conference, giving them the opportunity to connect with roughly 1,000 leaders, policymakers, and experts associated with the renewable fuels industry.
The NEC will take place Feb. 11-13 at the JW Marriott in Orlando. Click here for registration and other information.