Ethanol industry organizations commended Acting EPA Administrator Andrew Wheeler for his commitment to getting a rule allowing year-round sales of E15 (15% ethanol blended fuel) before the start of this year's summer driving season but still expressed some concerns.

"We were encouraged to hear Acting EPA Administrator Wheeler commit to completing the year-round E15 regulatory fix before the summer driving season begins, but we are disappointed that there was no commitment to repair the significant damage to the ethanol industry caused by his predecessor's issuance of RFS compliance bailouts to highly profitable oil refiners," said Renewable Fuels Association CEO Geoff Cooper. "And despite Mr. Wheeler's assurance on the timing of the E15 rule, we remain concerned that the partial shutdown is compressing a timeline that was already very tight. We believe EPA would greatly improve its chances of getting the regulatory fix done before summer if it separated the year-round E15 provisions from so-called 'RIN reform' provisions that are also being considered as part of this rulemaking package."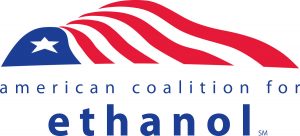 American Coalition for Ethanol (ACE) CEO Brian Jennings commended Senators Joni Ernst (R-IA), Mike Rounds (R-SD), and Tammy Duckworth (D-IL) for pressing Wheeler about the E15 rule, as well as demand destruction created by the large number small refinery exemptions.
"We appreciate that Acting Administrator Wheeler assured the senators that EPA is 'still on schedule' for issuing a final rule allowing year-round E15 sales in time for this summer's driving season, but his caveat of if the government is back up and running in a "reasonable length of time' is no excuse for a delay," said Jennings. "It's been more than three months since President Trump directed EPA to lift Reid vapor pressure (RVP) restrictions on E15, so why didn't EPA set rulemaking wheels in motion in November, December, or January?"