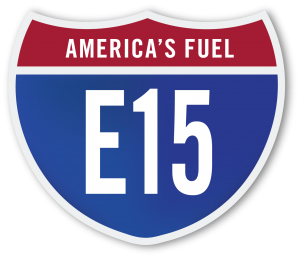 The Renewable Fuels Association (RFA) has kicked off a new campaign aimed at educating consumers and policymakers about the benefits of E15 in anticipation of the blend being available year-round. The campaign started this week with digital ads on The Washington Post and the launch of a new consumer-facing web site.
The ads, with the tagline "E15. Clean. Affordable. Domestic. Fuel," outline the numerous benefits of using E15, which is approved for use in more than 90 percent of the vehicles on the road today. Currently, E15 cannot be sold during the summer months in most of the country, due to an outdated regulation which President Trump has directed the Environmental Protection Agency (EPA) to eliminate.
The partial government shutdown has made the timeline for EPA to propose and approve new regulations much tighter, but the agency has promised this regulatory barrier will be removed in time for consumers to be able to enjoy the benefits of E15 this summer and the rest of the year. Speaking to the American Farm Bureau Federation this week, the President confirmed that his Administration is "…ensuring that ethanol remains a vital part of America's energy future with E15. We're making it available year-round, all 12 months, that's a big difference for the farmers."
To view the full ad campaign, visit ethanolrfa.org/e15cleanfuel/.