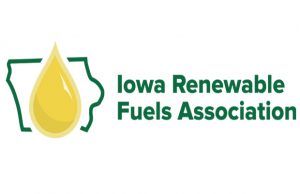 After a slight decrease in 2017, Iowa's 12 biodiesel plants rebounded in 2018, producing a record 365 million gallons of biodiesel, according to the Iowa Renewable Fuels Association (IRFA).
IRFA Executive Director Monte Shaw said the increased production was largely due to the plummeting level of biodiesel imports following a verdict against Argentina and Indonesia for illegally subsidizing imports to the U.S.
"In previous years American biodiesel producers struggled to compete against unfairly subsidized and dumped imports," Shaw said. "This record-breaking year of production proves that when the playing field is level, U.S. biodiesel producers can successfully fulfill domestic demand."
Iowa biodiesel production is expected to make up nearly 20 percent of total U.S. production for 2018. Shaw emphasized that the state could do even more if the Renewable Fuel Standard (RFS) level for biodiesel was set to at least mirror projected U.S. biodiesel consumption and not undermined by small-refinery exemptions.
Soybean oil was the primary feedstock for biodiesel production in Iowa, increasing its market share over 2017 to more than 80 percent while animal fat usage declined from 11 percent to less than five percent. Corn oil continued to make up about 10 percent of feedstock. Used cooking oil (UCO) saw a marginal increase to about four percent.