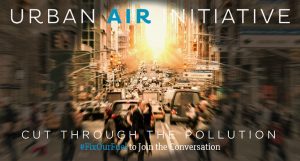 A research project conducted by the Urban Air Initiative claims the Environmental Protection Agency (EPA) is failing to enforce the Clean Air Act by not taking steps to reduce toxic aromatics in transportation fuel.
The research project titled "Beyond a Reasonable Doubt" walks through the problems that toxic aromatics pose to public health and details the history behind the Clean Air Act and the efforts to improve gasoline quality while working to reduce our nation's addiction to crude oil.
"The EPA is not fulfilling its mission to protect public health. Whether ignoring Congressional directives under the Clean Air Act or using bad science to discredit cleaner fuel options, it's time for the public to demand change. With the potential of a national octane standard on the horizon, we cannot allow toxic aromatics to be the solution," said Urban Air President Dave VanderGriend.
Recently, VanderGriend presented some of the UAI research, along with Trevor Hinz, ICM Industry Relations, and Doug Durante, Executive Director at Clean Fuels Development Coalition, Clean Fuels Foundation. Listen to it here –
Urban Air Initiative research presentation