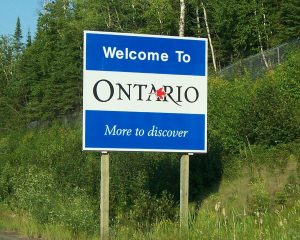 U.S. ethanol stakeholder groups cheered news that Ontario, Canada will be adopting the use of 15% ethanol by 2025, according to its recently released Province of Ontario's Environment Plan.
Growth Energy, U.S. Grains Council, and Renewable Fuels Association (RFA) issued a joint statement on the news.
"As one of the largest markets for ethanol, this is a huge milestone for Canada and the people of Ontario. Ontario recognizes the important environmental, economic, and health benefits that ethanol provides and we look forward to seeing this plan become a reality by 2025."
All three organizations are actively involved in increasing markets for U.S. ethanol exports.