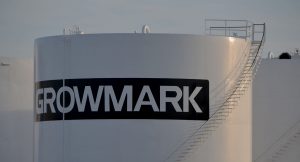 The Renewable Fuels Association is pleased that farmer-owned cooperative GROWMARK Energy has started offering pre-blended E15 at its company-owned terminals in Illinois, Iowa, and Missouri.
RFA Vice President of Industry Relations Robert White says the move will help expand the market for the higher ethanol blend. "GROWMARK Energy's announcement provides new opportunities for retailers and a greater choice for consumers," said White. "We thank GROWMARK Energy for its leadership and look forward to further growth expansion of higher octane, lower carbon E15."
RFA has been working with GROWMARK on a number of issues related to offering E15 at the terminals, including regulatory compliance, participation in the EPA's required fuel survey, and adoption of RFA's Misfueling Mitigation Plan (MMP). RFA will continue to work with interested retailers serviced by the GROWMARK-owned terminals to help them offer E15 for consumers.
Scott Long, GROWMARK Marketing and Business Development Manager for Fuels, says an increasing number of retailers in their service area are starting to offer E15. "Some of them have blender pumps that can already provide E15," said Long. "This gives them the opportunity to purchase the product without having to blend it themselves."
Listen to an interview with Scott here: Scott Long, GROWMARK manager marketing and business development, fuels