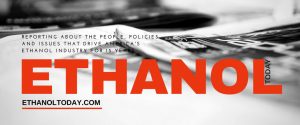 The bimonthly industry trade magazine Ethanol Today, published by the American Coalition for Ethanol (ACE), has released a new lineup of editorial themes and event sponsorship opportunities for 2019.
The publication's themes cover a wide range of topics, including clean fuel and high octane ethanol market opportunities; trade; an update on ethanol-related policy and legislative issues; plant technology; business optimization; and more. Ethanol Today has focused on providing timely, in-depth information about the people, policies and issues that drive ethanol in America for over 15 years.
"The 2019 editorial themes represent the issues of importance to ACE membership and our knowledgeable advisory board of ethanol industry representatives — truly a trade publication for our readers by our readers," said Katie Fletcher, ACE Communications Director and Editor of Ethanol Today. "ACE's trade publication supports the innovation, production, efficiency and growth of this industry through content planned and written with ethanol producers at the forefront."
Ethanol Today is sent to all ACE members, as well as all U.S. ethanol plants and each member of Congress. With the new year just around the corner, ACE is currently offering competitive advertising rates for all six issues of Ethanol Today and sponsorships for the organization's 11th annual Washington, D.C. fly-in and 32nd annual conference in 2019.