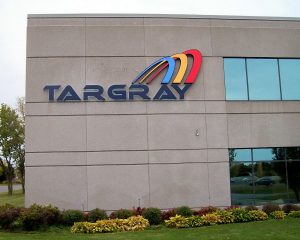 Targray has opened its Fargo Biodiesel Terminal, a 24/7 fuel distribution center serving wholesale fuel buyers throughout the Fargo-Moorhead metro area.
"The Fargo terminal is an important addition to our national biodiesel distribution network." explained Targray Biofuels Trader, Samy Cozma. "It provides a reliable local biodiesel solution for businesses operating in Fargo-Moorhead, one of the country's fastest-growing metropolitan areas." Cozma added that the new terminal would also help address the increased demand for bio-based diesel in Northwest Minnesota, stemming from the state's recently amended biodiesel mandate.
On May 1st, 2018, Minnesota began requiring that all diesel fuel sold in the state contain at least twenty percent Biodiesel (B20). The minimum content for the remainder of the year is five percent (B5). The state's move to increase the use of biodiesel, a cleaner-burning alternative to petroleum-based diesel, has received strong support from local clean air advocates, including the American Lung Association's Upper Midwest Chapter.