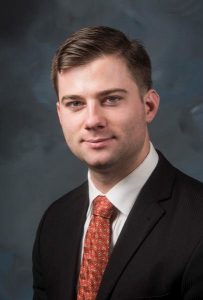 The Renewable Fuels Association (RFA) officially welcomed Connor Hamburg to its staff this week as the Director of Government Affairs to focus on legislative and regulatory issues impacting the renewable fuel industry and rural America.
"I am excited to join the RFA and look forward to advocating on behalf of the ethanol industry," said Hamburg. "Ethanol producers—and the farmers who supply them—face many important policy and regulatory challenges today, and I am eager to work with Congress, the Administration, and other stakeholders to expand the role of domestically produced renewable fuels in our nation's energy future."
Hamburg comes to RFA from the National Corn Growers Association (NCGA) where he was Manager of Public Policy and Regulatory Affairs. He got his start in the capitol as an intern for former Vice President Joe Biden and has previously worked for members of Congress from New York, Delaware and Illinois. Hamburg is originally from Smyrna, Del., where members of his family have been growing corn, soybeans, and wheat for generations.