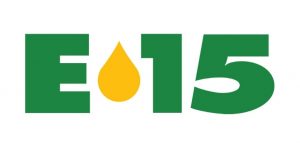 President Donald Trump is heading to Council Bluffs, Iowa later today for a Make America Great Again Rally this evening, but before he leaves he is expected to make an announcement the ethanol industry has been waiting a long time to hear – that he is directing EPA to start rulemaking on year-round sales of 15% ethanol blends (E15).
The White House confirmed that the president is requesting a Reid Vapor Pressure waiver for summer E15 sales and ethanol industry representatives are excited to hear it. "We eagerly await this announcement because it will benefit rural America, retailers who want to sell E15, and consumers who deserve choice at the pump." said American Coalition for Ethanol (ACE) CEO Brian Jennings.
"It's wonderful for the American farmer. It's great for #biofuels producers. And it's great for the American consumer, so we're thrilled," said Growth Energy CEO Emily Skor.
Renewable Fuels Association (RFA) CEO Geoff Cooper says the announcement should help expand availability of E15 nationwide. "The top barrier we hear when we ask retailers why they're not doing E15 is this RVP barrier and the fact they can't sell E15 year round," said Cooper. "It will serve as a very important signal to the marketplace and really provide a shot in the arm to expand the domestic market for ethanol."
Audio with Cooper – RFA CEO Geoff Cooper comments on E15 waiver relief
The announcement is expected today at 3:00 pm Eastern time and Growth Energy will be holding a press conference about it at 3:30 pm.