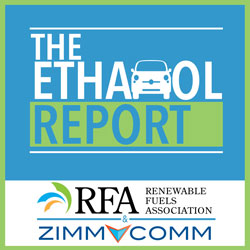 The Crappie Masters Tournament Trail held its national championship this year in Clinton Missouri on Truman Lake. This is the second year that the Renewable Fuels Association has been a co-title sponsor, along with Bass Pro-Shops, for the series of fishing tournaments held in several states, but the corn growers were the first to get on board.
This edition of the Ethanol Report podcast features interviews with Robert White, RFA; Bradley Schad, Missouri Corn; Mike Vallentine and Brian Sowers, Crappie Masters; Scholarship winner Ethan Shields; RFA team Kent Williams, Arkansas, and Terry Richards, Louisiana.
Congratulations to the Young Guns team of Matthew Rogers and Baylor Mead for winning the 2018 Crappie Masters National Championship on Saturday with 21.19 pounds using 10 percent ethanol-blended fuel in their boat!
Ethanol Report on Crappie Masters Championship
Subscribe to the podcast via RSS
Subscribe via iTunes