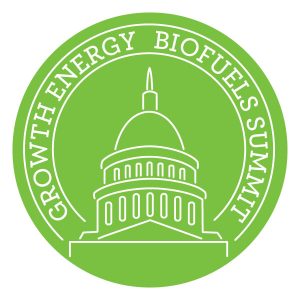 Growth Energy is holding its 9th Annual Biofuels Summit in Washington, D.C., this week to visit with lawmakers on behalf of the ethanol industry for a strong Renewable Fuel Standard, year-round sales of E15, and access to more international markets.
Attendees will also have the opportunity to hear from a number of exciting guest speakers, including U.S. Secretary of Agriculture Sonny Perdue, Chief Agricultural Trade Negotiator Ambassador Gregg Doud, and U.S. Senator Heidi Heitkamp (D-ND). Additionally, Growth Energy CEO Emily Skor will give a keynote address in which she outlines the challenges the ethanol industry faces, but also the victories from this past year.
"Growth Energy's members are the voices that policymakers need to hear because they are in the field, creating jobs, lifting up the heartland, and revolutionizing the fuel industry in the U.S. and around the world," said Growth Energy CEO Emily Skor. "This week, we will take our victories and the challenges still ahead to Capitol Hill to find a path forward for our goal of bringing cleaner, more affordable, high-performance fuel to consumers nationwide and around the globe."
Follow the hashtag #BiofuelsSummit for updates and photos from the event this week.