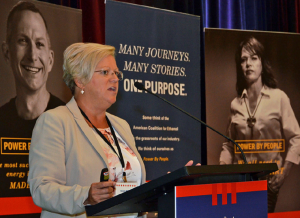 Fuel quality and ensuring the safe arrival of ethanol to its destination were among topics on the program during the first session of the 31st annual American Coalition for Ethanol conference in Minneapolis.
Kristy Moore of KMoore Consulting led a panel called "Up to Spec," looking at international fuel specifications and how American ethanol could further penetrate global ethanol markets.
"Looking globally, where can ethanol make a difference? Where are there regulatory markets?" asked Moore. "Where are there economic advantages?"
Moore pointed out that while introducing ethanol to global fuel markets is a top priority for the industry, it needs to be a continued focus for ethanol producers and stakeholders.
Listen to Moore's entire presentation here: ACE18 Kristy Moore, KMoore Consulting