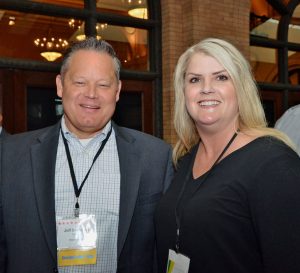 Syngenta has added two new key account managers to support its expanding U.S. biofuels business, which includes more than 30 ethanol plants across 12 states.
Anne Osentowski and Allen Ziegler will be part of a team that supports the growing number of ethanol plants using Enogen® corn and is helping broaden access to both Enogen corn and Cellerate® process technology.
Osentowski is an industry veteran, having spent almost 20 years in the biofuels industry, and joins Syngenta from RPMG, which is among the largest ethanol marketers in the nation. She is a graduate of Minnesota State University, Mankato, and holds a degree in Corporate Finance.
Ziegler's involvement in the biofuels industry spans 20 years of global experience in all sectors of production and feedstocks, most recently starting Archangel Inc. in 2015, specializing in antimicrobial technology. He previously served as the director of Biofuels Marketing for Ashland/Solenis and holds a bachelor's degree with an emphasis on finance, chemistry and microbiology from Fort Hays State University.
Osentowski joined Enogen Biofuels Operations head Jeff Oestmann last week at the 2018 American Coalition for Ethanol annual conference. Learn more about her in this interview –
Interview with Anne Osentowski, Syngenta Enogen biofuels account manager
2018 ACE Conference Photo Album