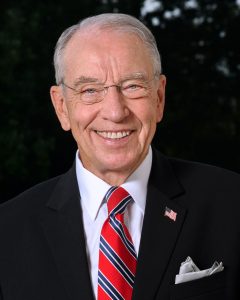 Senator Chuck Grassley (R-IA) had a chance to sit down with EPA Acting Administrator Andrew Wheeler while he was in Iowa this week.
"There seems to be a real message from the White House to Wheeler to do something for E15 twelve months a year," said Grassley. "But there has to be something also done for refineries so I think Wheeler is trying to find some balance."
Grassley says Wheeler is "working very hard to find a solution but hasn't come up with one yet" and the senator hopes he will do it anyway before next summer. Wheeler also assured Grassley that the idea of applying RINS to exports is off the table at this point.
Listen to Sen. Grassley's comments to reporters this week – Sen. Grassley press call 8-15-18