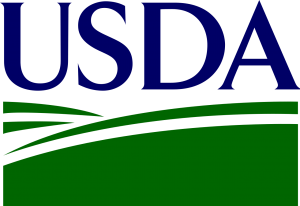 The U.S. Department of Agriculture (USDA) will take several actions to assist farmers negatively impacted by recent trade actions.
President Trump directed Secretary Perdue to craft a short-term relief strategy to protect agricultural producers while the Administration works on free, fair, and reciprocal trade deals to open more markets in the long run to help American farmers compete globally. Specifically, USDA will authorize up to $12 billion in programs, which is in line with the estimated $11 billion impact of the unjustified retaliatory tariffs on U.S. agricultural goods. These programs will assist agricultural producers to meet the costs of disrupted markets.
Secretary Perdue held a press conference with USDA Chief Economist Robert Johansson to announce the aid.
USDA announces trade disruption relief for farmers
Ethanol group leaders thanked the president for the aid, but noted that approving year-round access to 15% ethanol (E15) would be more helpful to farmers in the long run.
"We hope as the administration explores trade mitigation options, they will also recognize the benefit of providing RVP relief," said Renewable Fuels Association (RFA) president and CEO Bob Dinneen. This would increase demand for higher level ethanol blends, stimulating more growth in rural America, and helping to counteract the prohibitive tariff and non-tariff trade barriers that China and other countries have placed on American agricultural products.
Growth Energy CEO Emily Skor said, "Once again, this administration has missed an opportunity to provide long-term relief to farmers by increasing domestic demand through RVP relief. Allowing year-round sales of higher blend fuels such as E15 is one way to address sales lost because of new tariffs and provide increased certainty for farmers and producers. We will continue encouraging the President and his administration to uphold his promise of supporting farmers and rural Americans by following through on allowing the year-round sale of higher blend fuels."