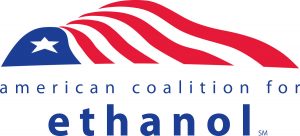 American Coalition for Ethanol (ACE) senior vice president Ron Lamberty testified at the public hearing in Ypsilanti, Michigan, on the Environmental Protection Agency's (EPA) proposed Renewable Volume Obligations (RVOs) for the 2019 Renewable Fuel Standard (RFS).
"With the departure of the previous EPA Administrator, I hope EPA will take this opportunity to return to implementing the RFS as intended by Congress," Lamberty said. "Pruitt's seemingly sole focus on helping merchant refiners ignore or skirt their longstanding obligations under the RFS has further shaken the rural farm economy while undermining Congress' goal of increasing renewable fuel use in the United States."
"EPA's misapplication of the small refiner waiver authority has destroyed an estimated 2.25 billion gallons of biofuel demand in 2016 and 2017 alone," Lamberty added. "The 2019 proposal does nothing to reallocate the gallons of ethanol lost due to RFS waivers, nor does it restore the 500 million gallons of biofuel demand lost because of EPA's actions in misapplying the economic harm waiver in the 2016 RVO as determined by the courts that ordered EPA to return those gallons as well. This RVO rulemaking is the perfect place for EPA to restore these biofuel volumes under the RFS, allow for E15 and higher blends to be sold year-round, and discard of its refiner win-at-all-costs mentality."
Lamberty's testimony highlights points which will be detailed in ACE's written comments to the proposed rule. The issues include: (1) EPA's overall approach to enforcing the RFS; (2) conventional biofuels levels; and (3) the effective working of the RIN marketplace. ACE's full comments will also address our concerns about cellulosic and advanced biofuel targets.
ACE testifies on EPA 2019 RVO proposal