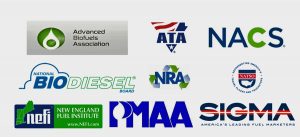 A diverse group of trade associations are presenting a united front to Congress in support of maintaining and extending the current biodiesel blenders tax credit.
Eight organizations joined the National Biodiesel Board in a letter to House Speaker Paul Ryan (R-WI), Senate Majority Leader Mitch McConnell (R-KY), House Democratic Leader Nancy Pelosi (D-CA), Senate Minority Leader Charles Schumer (D-NY), House Ways and Means Committee Chairman Kevin Brady (R-TX), and Senate Committee on Finance Chairman Orrin Hatch (R-UT).
"To provide certainty in planning, we believe Congress should extend the full $1.00 per gallon tax credit for 2018 and 2019. Beyond that, we are seeking long-term certainty, including a permanent tax incentive at a level that will continue to foster growth in the domestic biodiesel market," the letter reads. "Extending the biodiesel blenders credit will allow us to continue to provide the economic and environmental benefits associated with the program."
Groups signing the letter include the Advanced Biofuels Association, the American Trucking Associations, National Association of Convenience Stores, National Renderers Association, NATSO – Representing America's Travel Centers and Truckstops, New England Fuel Institute, Petroleum Marketers Association of America, and Society of Independent Gasoline Marketers of America.
The groups also noted that the "on-again, off-again" nature of the credit disrupts access to capital, frustrates the sector's ability to make investments, and hinders companies' ability to hire and expand. The trade associations urged Congress to restore the tax credit for 2018 and 2019, and provide long-term certainty to the industry through a permanent tax incentive.