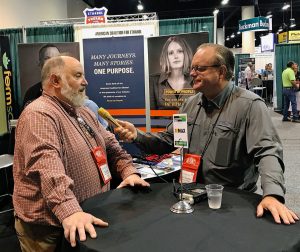 Right after the Fuel Ethanol Workshop (FEW) wrapped up in Omaha this month, word came that a Mexican federal court overturned an injunction blocking ethanol blends from climbing to 10 percent from 5.8 percent, allowing most of the country to move forward with E10 blends.
That was very good news as American Coalition for Ethanol senior vice president Ron Lamberty returned to Mexico last week for the third time this year to speak at a meeting of Mexican petroleum equipment installers and retailers in León about equipment compatibility and other practical considerations when implementing and selling up to E10 blends for the first time.
"Like we've seen as ethanol expanded in the U.S., ethanol's competitors in Mexico have created roadblocks to higher ethanol use," Lamberty said. "One of those roadblocks was removed when a Mexican court overturned the injunction." That injunction was put in place a year ago and ethanol opponents are expected to continue litigating the expansion of ethanol in the country.
Lamberty joined the U.S. Grains Council for two other technical workshops this year in Monterrey and Tijuana. "Now that E10 is a real possibility in most of Mexico, and "the math" of adding ethanol is so attractive, I explained to these station owners how they can differentiate themselves from competitors and still make better margins," Lamberty added.
Back here in the states, Lamberty continues to help retailers with the ins and outs of offering E15, which has its own roadblocks in the way. At FEW, Chuck Zimmerman talked with Lamberty about the ever changing policy landscape for getting a Reid Vapor Pressure waiver to allow E15 to be sold during the summer months.
Interview with Ron Lamberty, ACE