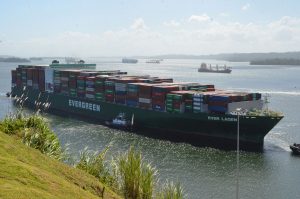 Despite being lower than March, April was still another strong month for U.S. exports of ethanol and the co-product dried distillers grains with solubles (DDGS), according to Renewable Fuels Association (RFA) Research Analyst Ann Lewis.
U.S. ethanol exports totaled 162.3 million gallons (mg) in April, a 25% drop from the near-record export volume recorded in March, but still the fourth-largest monthly export volume in six years. Brazil was the leading destination for U.S. ethanol exports for the sixth straight month, receiving 38% of total exports, although shipments to the country were 36% lower than March.
Canada received 27.6 mg of U.S. ethanol in April, up 13% from March and a six-month high (17% market share). U.S. ethanol exports also flourished in several previously tepid markets in April, including Oman (12.6 mg, up 254% from March) and the Netherlands (11.4 mg, up 583%). The U.S. also continued modest export growth in India with a 4% gain over March with 12.3 mg. As predicted, China stepped completely out of the market for the first time in six months, as implementation of the additional 15% import duty shut out U.S. product. Year-to-date exports stood at 684.3 mg through April—44% stronger than the first four months of 2017—implying a record annualized export volume of 2.05 billion gallons.
U.S. exports of DDGS rallied in April to a six-month high of 997,633 metric tons (mt), up 10%. Shipments to top customer Mexico (representing 18% of total exports) swelled by 20% over March to 182,642 mg.