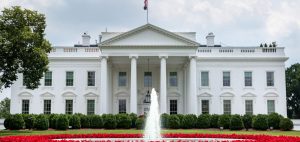 The White House has reportedly backed away from a deal that would have made changes in the Renewable Fuel Standard (RFS) that concerned the biofuels industry.
An announcement was expected this week, but late yesterday both of Iowa's senators tweeted that the deal was off. "#Iowa is feeling that love today, as the President just assured me he "won't sign a deal that's bad for farmers!" Thank you, Mr. President!" tweeted Sen. Joni Ernst. "Pres Trump helped farmers by rejecting bad ethanol deal. I appreciate. GREAT NEWS" added Sen. Chuck Grassley.
The deal would have allowed year-round use of E15 but let ethanol exports count for Renewable Identification Numbers, which the industry said would be devastating. No official word from the White House but it appears to put the whole issue back to square one where it was last fall when the meetings started to find a compromise for oil refiners looking for a way out of paying to not blend ethanol.