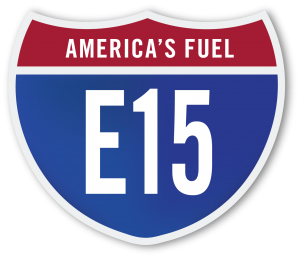 As 15% ethanol fuel became unavailable June 1, the Renewable Fuels Association (RFA) released a new poll that shows American consumers are frustrated by the lack of choice that stems from the summertime prohibition on E15.
In a recent poll of registered voters conducted by Morning Consult, almost 80 percent of respondents said they believe the federal government should allow E15 to be sold year-round. Despite the fact that President Trump committed his administration would approve year-round access of E15 and remove the "unnecessary and ridiculous" regulation, EPA Administrator Scott Pruitt has yet to act on the President's commitment, meaning another summer driving season without consumers having that choice.
"It's time for EPA to follow the law and the direction of the president. It's time for EPA to create biofuel demand by eliminating this antiquated regulatory barrier and empower consumers to make the fuel choices that are best for their cars and wallets," said RFA president and CEO Bob Dinneen.
Dinneen also penned an op-ed for The Hill last week on the topic.
In 2011, EPA approved the use of E15 in 2001 and newer vehicles, but the agency did not allow E15 to benefit from the 1-pound per square inch (psi) Reid Vapor Pressure (RVP) waiver that is available to E10 blends. As a result of this disparity, retailers in conventional gasoline areas would have to secure special "sub-RVP" gasoline blendstock in order to continue selling E15 during the EPA summer ozone control season. Such gasoline blendstock is generally unavailable in conventional gasoline areas and would be uneconomical to ship.