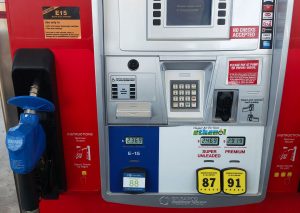 As the Reid Vapor Pressure (RVP) restriction on E15 sales goes into effect across most of the country today, Growth Energy notes the ban on the lower priced fuel comes at a time when gas prices are approaching a national average of $3 per gallon.
"Every summer, earth-friendly E15 is held to tougher standards than other fuels sold year-round, cutting off sales and imposing needless costs on retailers and consumers alike," said Growth Energy CEO Emily Skor. "The Environmental Protection Agency must act to fulfill President Trump's promise to 'unleash E15' by cutting this arcane regulation – saving retailers millions of dollars in labeling costs and letting rural America succeed in the marketplace unhampered."
E15 retailers face costs of up to $1.5 million dollars each year just to relabel pumps around RVP, while others markets are entirely shut off for consumers because retailers cannot adjust for these astronomical barriers.
"RVP relief now means lifting our rural economy out of the worst crisis in a generation, with farm income plunging to a 12-year low," said Skor. "And it means putting our industry on the path to an additional 1.3 billion gallons of ethanol demand within five years."
Through an ongoing digital advocacy campaign Growth Energy is mobilizing rural America to call on the Administration to follow through on President Trump's promise to make E15 available year-round.