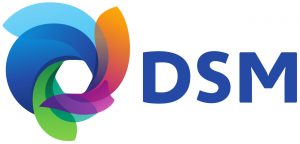 A Federal Court in Wisconsin this week ruled that that all glycerol-reducing ethanol yeast products sold by Lallemand infringe on US Patent 8,795,998 held by Royal DSM.
"We are happy with the outcome of the case. Our focus is to bring customers the latest in yeast technology allowing them to deliver the best fermentation results," says Atul Thakrar, President of DSM Bio-based Products & Services.

Lallemand issued a statement on the ruling saying that the company "respects the legal process" but was "surprised by this outcome and will vigorously contest it in further court proceedings."
The jury in Wisconsin heard evidence of Lallemand's position that it is practicing its own patented technology. As a result, the jury returned a verdict that Lallemand did not willfully infringe on the DSM patent, concluding that Lallemand reasonably believed that it used its own intellectual property.
DSM filed suit against Lallemand for infringement of its patent alleging that Lallemand's glycerol reducing yeast products including Transferm Yield+ and YP3 used in the production of ethanol, infringes DSM's US patent.