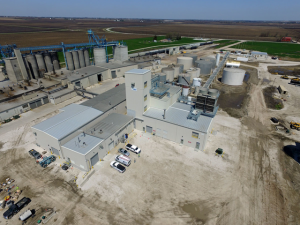 Biodiesel producer Renewable Energy Group (REG) has more than doubled the plant capacity at its Ralston, Iowa, facility.
"We congratulate REG on this expansion of its flagship biodiesel plant in Ralston," said Grant Kimberley, executive director of the Iowa Biodiesel Board. "We are fortunate that REG has its headquarters here in Iowa, and continues to invest heavily in biodiesel infrastructure, benefiting the state's economy. This $32 million dollar expansion will be a boon to the Ralston community and beyond."
The Ralston plant was one of the first in the nation, originally constructed in 2002. Its capacity is now 30 million gallons annually.