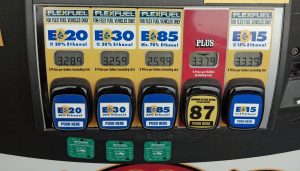 The Iowa Renewable Fuels Infrastructure Program (RFIP) will continue for another year, thanks to a vote by the Iowa Legislature to secure funding that provides cost-share dollars to fuel retailers for blender pumps and other equipment necessary to offer higher blends of ethanol and biodiesel.
"The program has proven itself a legislative success story, helping to increase availability of renewable fuels for Iowa consumers, driving economic growth, and supporting the ag economy," said Grant Kimberley, executive director of the Iowa Biodiesel Board. "An Iowa Department of Revenue reports that in 2017, for the second year in a row, more than half of diesel gallons sold in the state contained biodiesel."
The bill now goes to Governor Kim Reynolds for her consideration. The RFIP is managed by the Iowa Department of Agriculture and Land Stewardship.