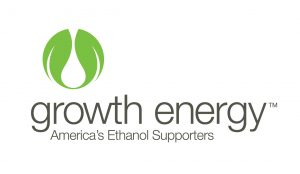 Growth Energy has appointed industry veteran Craig Willis as Senior Vice President of Global Markets, effective June 1. Willis, who has served as President of Ethanol for Archer Daniels Midland (ADM), will oversee the organization's market development efforts to increase ethanol's footprint both at home and abroad.
"Craig is an ethanol all-star. He has an exceptional track record of building meaningful business and stakeholder partnerships that deliver desired outcomes," said Growth Energy CEO Emily Skor. "Growth Energy will benefit from his experience and leadership in every aspect of the business. This new position ensures that our leadership and success in domestic market development via Prime the Pump is matched in the global markets."
Willis joins Growth Energy after more than 25 years at ADM, serving as Ethanol Business president since 2015. "I am looking forward to knocking down barriers and building on the success of Growth Energy's work both in facilitating the advancement of E15 with Prime the Pump and increasing ethanol's global footprint," said Willis.
Willis is a graduate of the University of Illinois at Urbana-Champaign with a degree in Agricultural Economy.