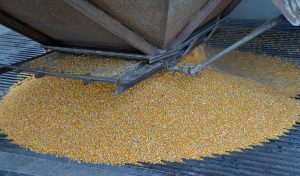 As the Environmental Protection Agency has been approving small refinery exemption requests at a record pace, dozens of ethanol plants have been waiting for months to receive approvals for new pathways to produce cellulosic ethanol, including from corn kernel fiber.
Five state biofuels organizations sent a letter to EPA Administrator Scott Pruitt this week asking him to "shift administrative time and staff away from demand-destroying Renewable Fuel Standard (RFS) exemptions and toward pathway approvals for cellulosic ethanol."
The groups say requests submitted by their members for RFS pathway approvals have been stalled at EPA, preventing the production of millions of gallons of cellulosic ethanol and their related D3 RINs. "Dozens of plants are ready to produce and, in some cases, have been waiting months and months for pathway approvals for proven and commercially successful cellulosic technologies," they say.
The letter was signed by the Iowa Renewable Fuels Association (IRFA), Renewable Fuels Nebraska, Wisconsin BioFuels Association, South Dakota Ethanol Producers Association, and Illinois Renewable Fuels Association.