And the survey says …. biodiesel is the top alternative fuel choice for fleet trucks.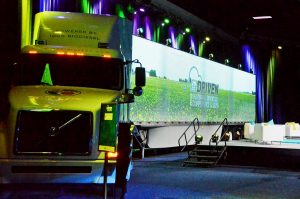 According to the latest Fleet Purchasing Outlook study conducted by the NTEA – The Association for the Work Truck Industry, 75 percent of fleet respondents planning to acquire trucks in 2018 anticipate maintaining or increasing use of diesel engine powered trucks, indicating that diesel is still the powertrain of choice among the majority of work truck fleets. Additionally, the survey indicated that biodiesel is now the most popular alternative fuel option on the market, followed by E85, CNG and Electric Hybrid. Survey data shows 18 percent of fleet participants use biodiesel now – up from 15 percent in 2017. And in terms of future alternative fuel interest, biodiesel also takes top honors, with more fleets planning to acquire or continue using biodiesel than any other alternative fuel option.
The National Biodiesel Board (NBB) is featuring some of the latest industry advancements this week at the Alternative Clean Transportation (ACT) Expo in Long Beach, California. On display will be a customized 2018 Freightliner Cascadia truck supplied by NBB member company Optimus Technologies® that can use B100 biodiesel, like the one that served as a backdrop for the National Biodiesel Conference stage.