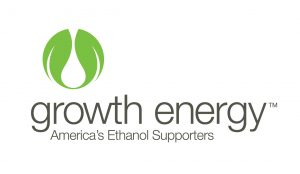 A new partnership between the American Ethanol program and the biggest automotive technical institute in the country is an important step forward in Growth Energy's mission to show consumers the many benefits of high octane biofuels.
Growth Energy CEO Emily Skor says the new partnership is with Universal Technical Institute (UTI), the nation's leading provider of technical training for automotive, diesel, collision repair, motorcycle and marine technicians. "We know that most Americans look to technicians at their local auto shops and dealerships for advice on how to maintain their vehicles, so working with Universal Technical Institute, the nation's leader in training highly skilled automotive technicians, will ensure the experts advising consumers have all the facts on American ethanol performance," said Skor.
As part of the agreement, Growth Energy will support the student resource center at UTI's NASCAR Technical Institute in Mooresville, North Carolina. "What we want to do is bring the information that the auto enthusiasts have and bring it to the lay consumer," Skor said.
Growth Energy has spent the past six months working with mechanics to build out the curriculum for the training program. "What we've learned is that mechanics either don't know anything (about ethanol), or they have just heard the myths," but after sitting down with the engineers who have built the engines and know how they run on ethanol, they have a more favorable attitude toward the fuel.
Learn more in this interview where Skor also comments on the latest news about EPA small refinery exemptions and getting Reid Vapor Pressure relief for E15. Interview with Growth Energy CEO Emily Skor on new partnership