Growth Energy has announced a new partnership between its American Ethanol program and Universal Technical Institute (UTI), the nation's leading provider of technical training for automotive, diesel, collision repair, motorcycle and marine technicians.
As part of the agreement, Growth Energy will support the student resource center at UTI's NASCAR Technical Institute in Mooresville, North Carolina.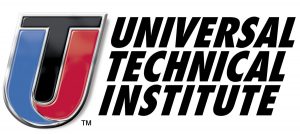 "Growth Energy will be a great addition to the list of partners who support us in educating students on the industry's most current information and technologies," said John Dodson, UTI Vice President of Business Alliances & NASCAR. "Today's cars are sophisticated, high-tech machines and, as vehicle technology continues to evolve, renewable biofuels like ethanol will play an even more important role."
"We know that most Americans look to technicians at their local auto shops and dealerships for advice on how to maintain their vehicles, so working with Universal Technical Institute, the nation's leader in training highly skilled automotive technicians, will ensure the experts advising consumers have all the facts on American ethanol performance," said Growth Energy CEO Emily Skor.
A critical mission at Growth Energy is to show consumers the myriad benefits of high-octane biofuels like ethanol. As part of that effort, Growth Energy strives to work with automotive thought leaders in the technical space to validate the engine performance capabilities of ethanol so that information is passed on to consumers.