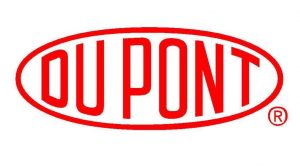 DuPont Industrial Biosciences has been granted a U.S. Patent entitled "Prevention of Bacterial Growth in Fermentation Processes" which covers the application of stabilized chlorine dioxide, the active ingredient in DuPont™ FERMASURE®, to reduce microbial contaminations in ethanol fermentations.
"FERMASURE® is an innovative technology, representing not just the best work of our scientists and researchers, but also the real-world value DuPont technologies deliver for our customers each day," said Judy Underwood, global marketing director for Grain Processing at DuPont. "As a company committed to cutting-edge solutions, we're thrilled to see this work recognized by the U.S. Patent and Trademark Office. DuPont will continue commercializing this effective, antibiotic-free microbial control solution with the additional intellectual property protection that this granted patent affords."
When used during fermentation, FERMASURE® controls bacterial growth without the need for antibiotics. FERMASURE® is just one of the products that the DuPont XCELIS™ fuel ethanol platform offers to help ethanol producers improve their yield and profitability.